MILKLAB Lactose Free Milk
MILKLAB Lactose Free is a high-performance foodservice exclusive barista milk developed for espresso coffee in colLABoration with Australian dairy farmers. We add lactase, a natural enzyme, to our 100% Australian dairy milk, which breaks down the lactose in dairy milk, resulting in lactose-free dairy milk with digestive benefits to lactose-intolerant individuals.
Using the best quality dairy milk and state-of-the-art manufacturing capabilities ensures that our MILKLAB Lactose Free milk maintains the fresh taste of regular dairy milk with the convenience of being a long-life UHT product.
Barista Milk For Coffee, Latte & Espresso, Dairy Free, Vegan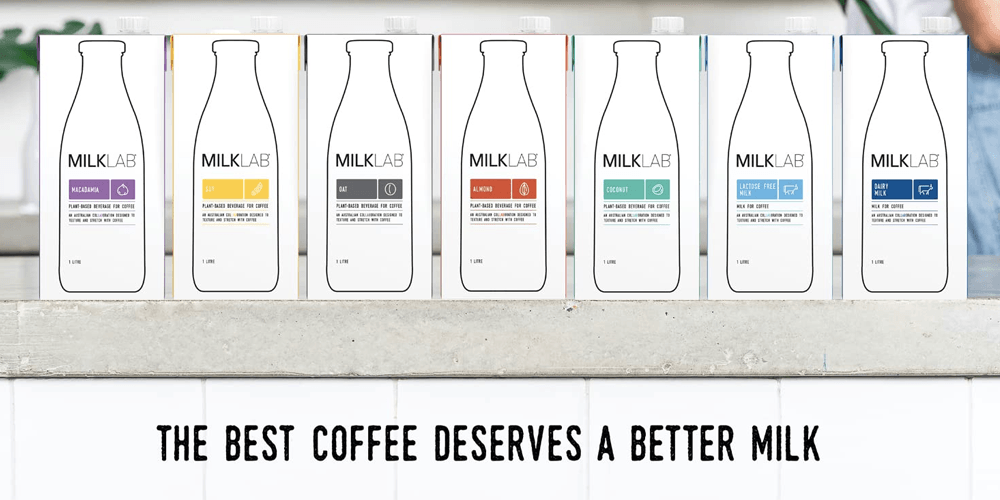 Ingredients:
Ingredients: Dairy Milk, Enzyme (Lactase).
More Information
Flavor: Lactose Free Milk
Servings per package: 4
Serving Size: 250mL (1 cup)
Special design to texture and stretch with coffee
Volume: 1.000ml / 1 Liter
Shelf Life 12 Months
Storage under room temperature (better)
Ready to drink
Product Dimension: 235 x 190 x 220 mm