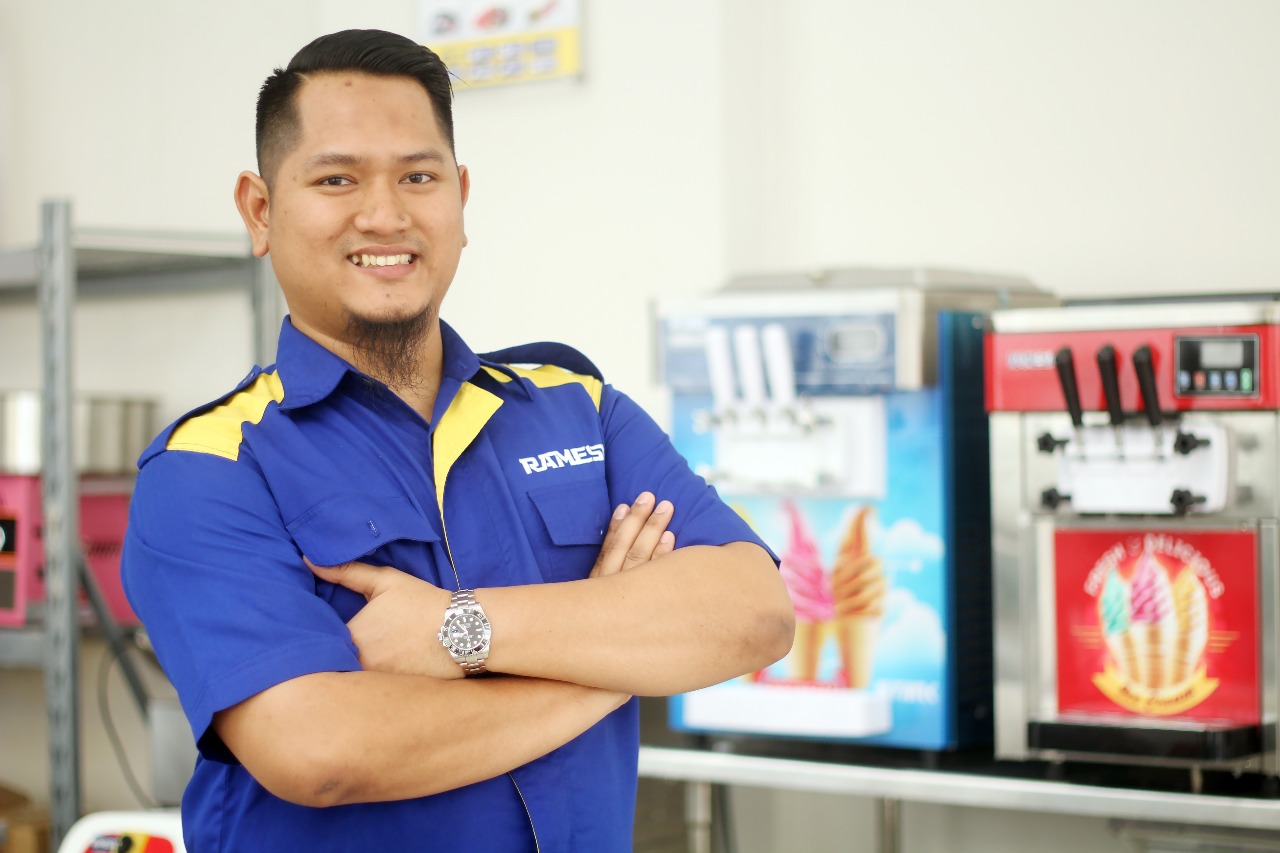 PT Ramesia Mesin Indonesia berdiri pada awal tahun 2010 adalah importir & distributor aneka perlatan hotel, restaurant dan cafe (HORECA). Selain itu Kami berupaya hadir di Indonesia untuk memfasilitasi & menyediakan perlatan yang dibutuhkan para usahawan pemula yang ingin mencoba peruntungan di bisnis Food & Beverage (F&B) atau yang sudah exist guna meningkatan kapasitas produksi atau pembukaan cabang usaha baru.
Visi Misi Ramesia
The Leading Food & Beverages Equipment Supplier
Ramesia hadir untuk membantu para pelaku bisnis Indonesia dalam menyediakan mesin, peralatan dan bahan baku industri makanan dan minuman yang berkualitas. Kami juga Memberikan layanan pra dan purna jual yang cepat dan akurat, untuk mempermudah proses bertransaksi kami tentunya memberikan keamanan dan kemudahan . Karena misi kami yaitu berkontribusi dalam meningkatkan jumlah entrepreneur di Indonesia.
Kenapa Memilih Ramesia?
Kami memiliki puluhan tenaga ahli (teknisi) yang terlatih dan puluhan tenaga penjual (sales) professional yang siap memberikan konsultasi kepada para calon usahawan dan pengusaha. Harga mesin yang kami tawarkan sangat kompetitif, bersaing dengan pasar di Indonesia. Hal ini sangat tepat sasaran bagi rekan-rekan yang akan membuka suatu usaha baru karena resiko yang dihadapi tidak terlalu besar. Untuk membantu kelancaran distribusi dan sampainya pesanan sesuai dengan waktu yang cepat dan tepat, kami telah bekerjasama dengan beberapa perusahaan Cargo/ Expedisi yang sangat berpengalaman. Perusahaan-perusahaan ekspedisi tersebut antara lain: Dakota Cargo, Indah Cargo, JNE, TIKI & POS INDONESIA.
Beberapa Foto dan Gallery Showroom PT Ramesia Mesin Indonesia



Ramesia Mesin Sebagai Perusahaan Penyedia Mesin Pengolah Makanan Terbaik Di Indonesia Tahun 2015 (Penghargaan Oleh Frost & Sullivan. Dimuat Di Majalah Forbes)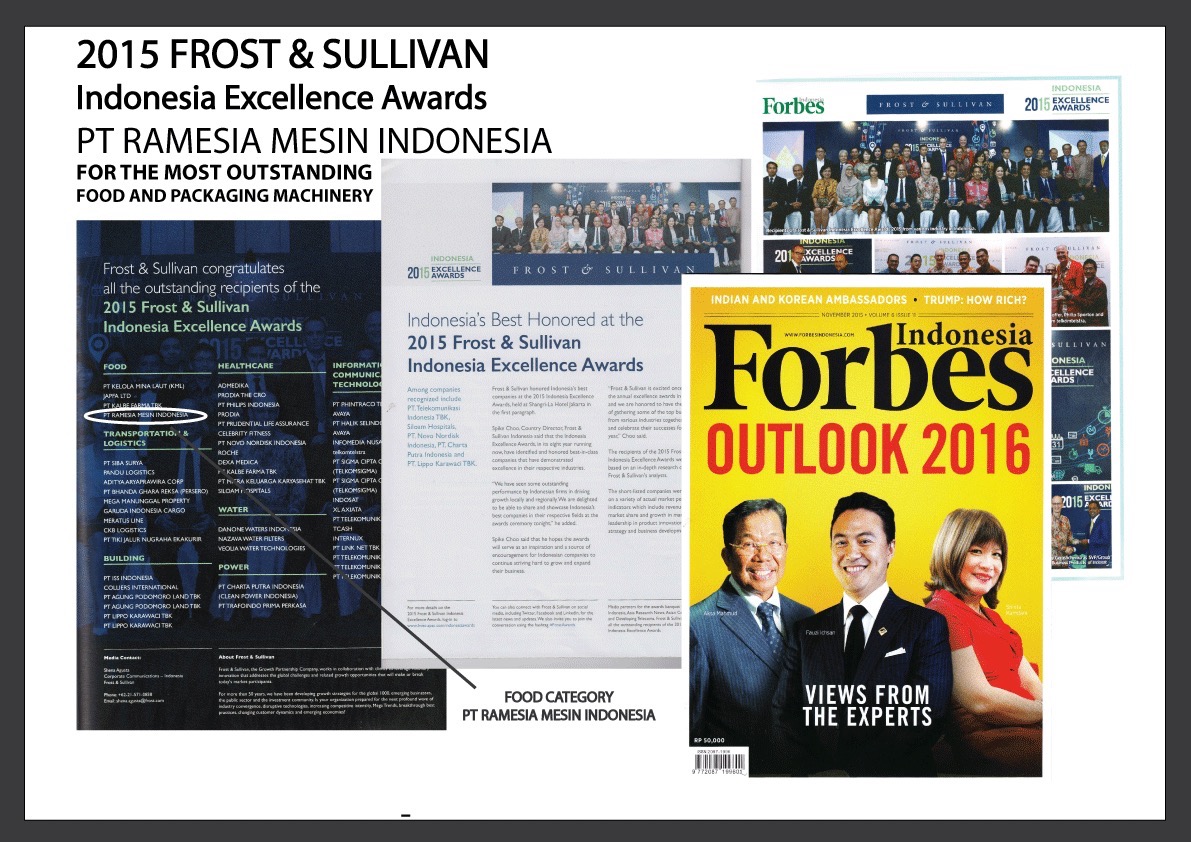 Berikut Adalah Beberapa Customer PT Ramesia Mesin Indonesia

10 Alasan Mengapa Anda Harus Memilih Ramesia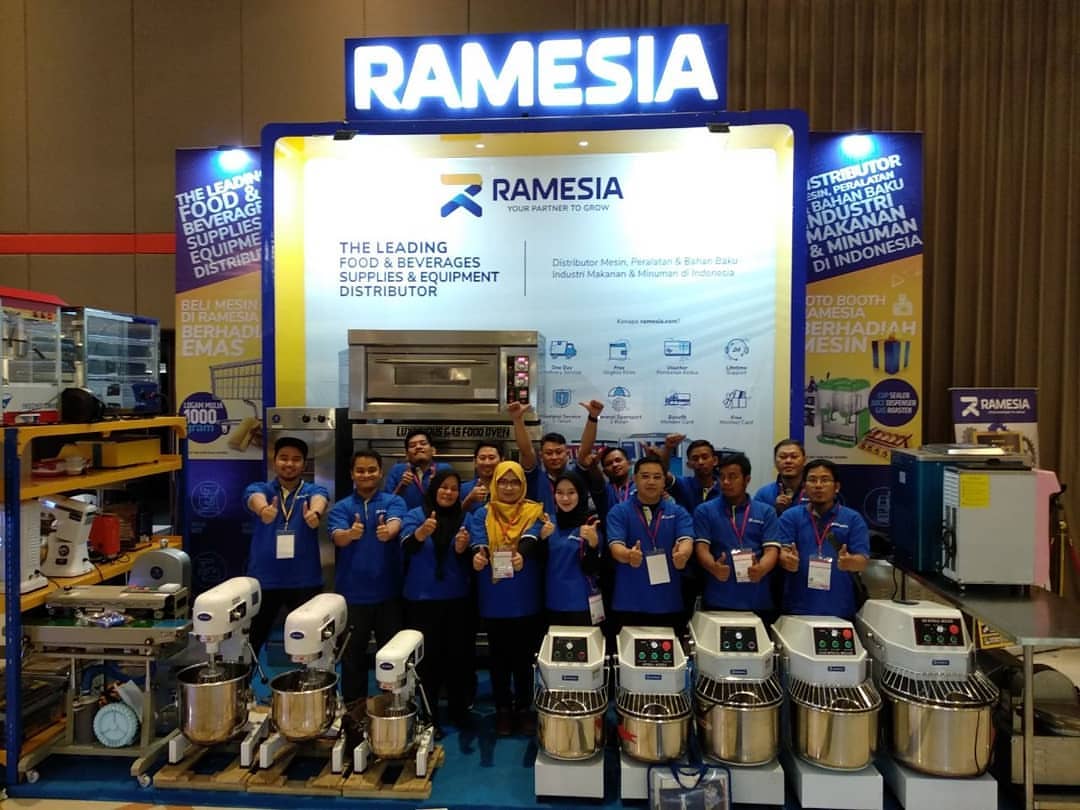 Kami merupakan IMPORTIR & DISTRIBUTOR resmi dari beberapa merk Food Processing and Processing Machinery.
Karena kami distributor & dealer resmi, membuat kami memiliki HARGA & KUALITAS BARANG TERBAIK.
KONSEP JUAL LANGSUNG KE CUSTOMER (Hand  to hand) hal ini memotong banyak rantai penjualan yang selama ini terjadi di toko-toko konvensional.
Pelayanan dan Respond yang CEPAT & BERSAHABAT.
MUDAH & NYAMAN, Anda cukup melihat katalog produk melalui website kami, pemesanan bisa dilakukan melalui email atau telepon, sehingga akan MENGHEMAT WAKTU ANDA.
Anda dapat BERKONSULTASI seputar usaha yang anda geluti dalam setiap transaksi.
Melayani pengiriman ke SELURUH WILAYAH INDONESIA dan siap menerima pembayaran di tempat (COD) di 15 Kota Besar Di Indonesia (JAKARTA, BOGOR, TANGGERANG, BEKASI, BOGOR, BANDUNG, SURABAYA, TASIKMALAYA, MALANG, GRESIK, SIDOARJO, KARAWANG, SUMEDANG, GARUT & PURWAKARTA.
Kami memiliki SERVICE CENTER yang Tersebar di 8 Kota Di Indonesia.
PEMBAYARAN & TRANSAKSI AMAN. Kami Menggunakan Rekening Perusahaan resmi atas nama PT RAMESIA MESIN INDONESIA untuk setiap pembayaran dan transaksi pembelian Anda.
90% dari produk yang tampil di website adalah READY STOCK.