EUREKA – Mignon Silenzo Coffee Grinder
Bring the innovation, style and top-quality grind performance of a Eureka on-demand grinder into the home. Available in a variety of colours, the Eureka Mignon Silenzio Coffee Grinder sits snugly, and quietly on any countertop. It has a price point suited to coffee connoisseurs at home, but also includes many of the features that make Eureka's commercial grinders so popular.
Including silent technology, the ACE anti-clumping system which ensures consistently fine grounds make their way out of the grinding chamber, the stepless micrometric regulation system for quickly and easily adjusting grind fineness output, timer and manual dosing and high-speed maintenance. All in this all-purpose domestic grinder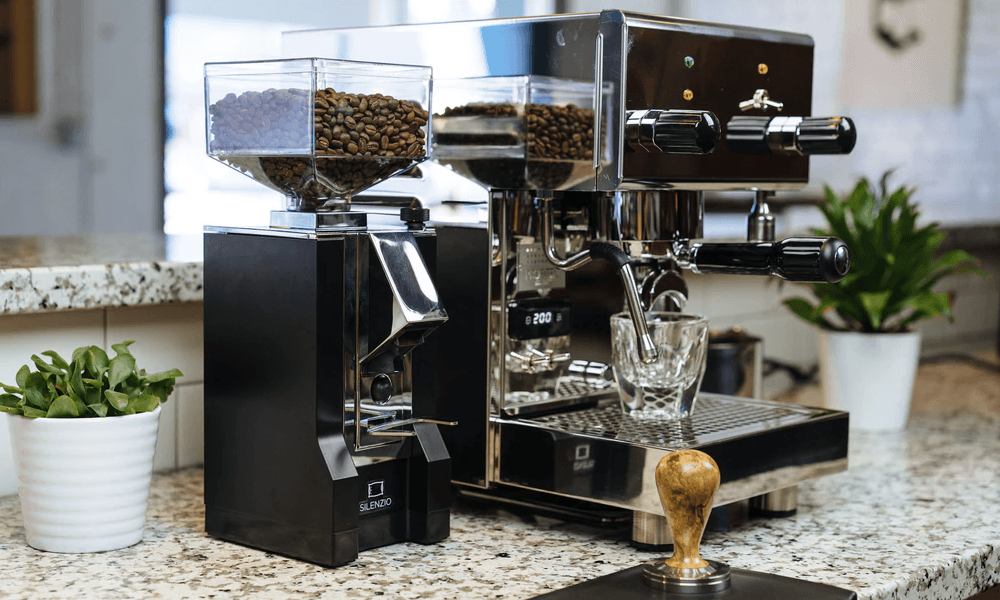 Sound-insulated Case – A thick metal case filled with rubber mounts, gaskets, and covers make for muted sound and low resonance.

Stepless 50mm Burrs – Sized for the home, the Silenzio's 50mm burrs are built from resilient, hardened steel.

Bottom-Burr Adjust – By adjusting below the motor mount, you can remove the top burr for cleaning without losing your grind setting.

Timed Dosing – Adjust the timer on the side of case to grind your ideal dose.

Redesigned Chute – A brand new assembly from the oringinal Mignon, the Silenzio's chute is wider, sound insulated and features anti-clumping technology.
Spesifikasi
Brand: Eureka
Colour: Black
50mm Flat hardened steel blades
310W Motor
1350 RPM
Stepless micrometric regulation
Hopper Capacity 300g
Weight: 5.6Kg
Silent Technology
Dimensions: H: 350 x W: 120 x D: 180mm