RATIONAL iCombi Pro XS 6-2/3E Electric
The iCombi Pro XS 6-2/3 inspired by the Rational XS but completely renewed!
The smallest Rational has a brand new operating system. This combi steamer thinks along with you, does not forget anything and adjusts itself if necessary. All you need to do is set the desired result. The Rational XS iCombi then adapts itself completely to the recipe. In addition, the humidity, air speed and temperature are automatically adjusted. All this to guarantee the best result. Even if the product is colder, the oven door opens often and/or the steak is thicker than the previous one, you will always get the perfect result.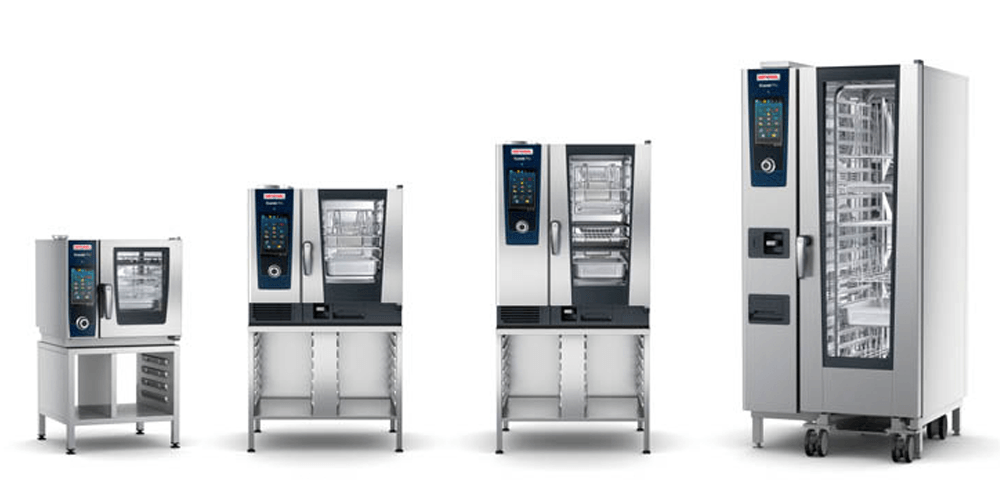 Whether you want to cook, steam, roast or even bake, making a wide variety of food within a single unit has never been easier than with a Rational iCombi Pro! This oven's patented iCookingSuite offers six convenient cooking modes and true cooking intelligence, so that no matter what you're making, the iCombi Pro will detect product-specific requirements and load size to make intelligent adjustments and give you consistent perfect results every time.
Program your recipes and let your iCombi Pro make that perfect signature dish time and time again. Or, for the more experienced chef, take complete manual control over the cooking process with steam, convection and combination cooking modes!
Spesification
Capacity: 6 x 2/3 GN

Number of meals per day: 20–80

Lengthwise loading: 1/2, 2/3, 1/3, 2/8 GN

Width: 655 mm

Depth: 621 mm

Height: 567 mm

Water inlet: R 3/4"

Water outlet: DN 40

Water pressure: 1,0 – 6,0 bar

Weight: 67 kg

Power Max: 5.7 kW

Main connection: 3Ph 380 Volt